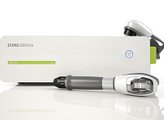 Our clinic is a multidisciplinary wellness center offering chiropractic services, registered massage therapy, traditional Chinese medicine, active rehab and clinical counselling services . We are dedicated to help you with your physical pain relief, reducing stress and anxiety through ancient eastern wisdom as well as modern medical knowledge.
Welcome
Recover independence and get back to the life you love.
Products available in clinic!
In order to provide a safer environment for every patient who visits our clinic, wearing a face mask during your visit in our clinic and filling out the online COVID-19 survey before your arrival are required for your appointment.
If you need to make an appointment, please call our office line 604-678-9967.

Century Healthcare

由於新冠狀病毒疫情, 為了大眾安全, 每位來看診的病人必須帶口罩以及填寫新冠狀病毒問卷調查。謝謝合作。

祝安康

崴傑聯合診所
溫哥華世紀扶輪社社區心靈關懷講座 - 陳瑤珉心理醫師
主題:父母最關心的幾個問題 - 兒童心理醫生的臨床經驗談
大綱:
不要害怕心理疾病
基本的兒童心理疾病症狀, 如何知道什麼時候找醫生
看心理醫生對孩子前途的影響