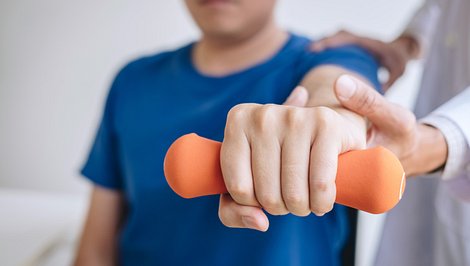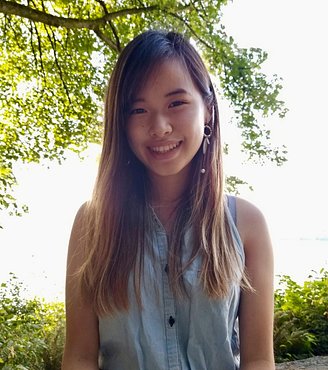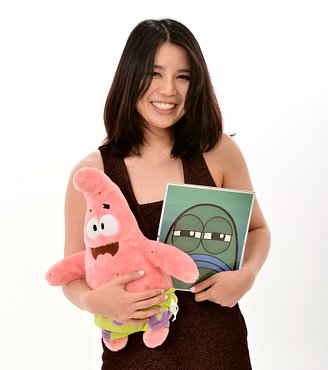 Our Kinesiology Practitioners
Originally from Malaysia and then raised in Shanghai, Isabel moved to Vancouver in 2016 to further pursue her studies in Kinesiology. Having always had an interest in active rehabilitation, Isabel interned consistently at a hospital and physiotherapy clinic in Shanghai during her summer vacations. It was there where she was exposed to an array of patients, from professional athletes to patients who recently had surgery.
When not at work, Isabel is either busy learning more about human movement or in the kitchen cooking and baking. She has a huge passion for food and loves sharing her love of food with everyone.
About Active Rehabilitation & Kinesiology
Common Kinesiology Treatment Areas:
Work and Sports-Related Injuries, eg. Tennis Elbow

Motor Vehicle Accident-Related Injuries

Personal Training
Active Rehabilitation is a specialized movement program designed to help improve or restore one's physical function after traumatic injury, surgery, or health crisis. All our trainers have a Kinesiology background and cooperate with other medical staff in the clinic to design exercise plans suitable for each patients' individual needs.
Kinesiology is an scientific-based practice of human body movements with its components such as anatomy, physiology, biomechanics, psychology, and their interaction with the environment. The purpose of both kinesiology and active rehabilitation treatments are primarily to help manage both acute and chronic pain, rehabilitate damaged muscle tissues, restore mobility and functional performances, as well as prevent future injuries through progressive therapeutic exercises.
The major role of kinesiologists is being able to use muscle monitoring techniques to access information about a person's wellbeing and design patient-specific exercise treatment plans. These plans aim to help achieve the patient's functional goals after work and/or sports-related injuries or motor vehicle accidents. In addition, our kinesiologists' offer personal training for those who want to reach their fitness goals efficiently.
With a strong passion for sports including competitive swimming and weight training, Cheryl decided to dive into the study of kinesiology at UBC in 2016. During her Bachelor's, she assisted seniors and patients with chronic pain at UBC Hospital and patients with Parkinson's diseases at Neurofit Inc. and Hong Kong Polytechnic University. After graduating, Cheryl has further worked with people who suffered from MVA-related accidents, work-related and sports-related injuries. Cheryl's diverse experiences has helped her developed a deep understanding of the benefits that research-based exercise can bring to people, regardless of their fitness levels, abilities and/or backgrounds.
As a kinesiologist with a patient-centered approach, she takes each patient's work duties, hobbies, and daily activities into consideration when creating treatment plans to help them restore their functional abilities. In her spare time, you might find her taking courses to develop her professional skills, playing badminton, and snowboarding down Cypress mountain in the winter.
Languages
Cantonese, Mandarin, English
Qualifications
Bachelor's of Kinesiology
Telehealth service is now available to book. Call (604)-678-9967 to book an appointment.
| | | |
| --- | --- | --- |
| Schedule | Time | Location |
| Tuesday | 10:00 AM - 5:30 PM | Vancouver West |
| Wednesday | 9:00 AM - 4:00 PM | Vancouver East |
| Thursday | 10:00 AM - 3:30 PM | Vancouver West |
| Friday | 10:00 AM - 1:00 PM | Vancouver East |
| Saturday | 9:00 AM - 5:00 PM | Vancouver Eas |
Active Rehab & Kinesiology
Languages
Cantonese, Mandarin, English
Qualifications
BCAK Practicing Membership; Bachelor's of Kinesiology

NASM Certified Personal Trainer
Telehealth service is now available to book. Call (604)-678-9967 to book an appointment.
| | |
| --- | --- |
| Treatment | Fee |
| Initial Kinesiology Treatment (50min) | $85 +5%GST |
| Subsequent Kinesiology Treatment (50min) | $85 + 5%GST |
| | | |
| --- | --- | --- |
| Schedule | Time | Location |
| Wednesday | 10:00 AM - 5:00 PM | Vancouver East |
| Friday | 9:00 AM - 6:00 PM | Richmond |
| Saturday | 10:00 AM - 5:00 PM | Vancouver Eas |
| | |
| --- | --- |
| Treatment | Fee |
| Initial Kinesiology Treatment (50min) | $85 +5%GST |
| Subsequent Kinesiology Treatment (50min) | $85 + 5%GST |